Credit: http://enewsworld.mnet.com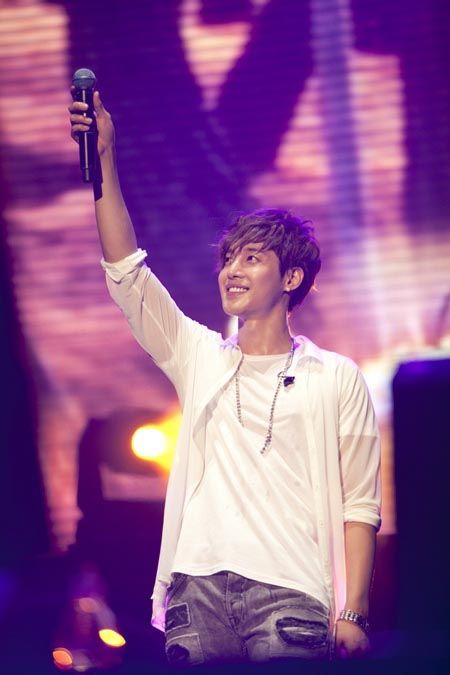 Kim Hyun Joong wrapped up his successful Asia fanmeeting tour with his Thailand fanmeeting held on July 29.
In order to repay his fans across Asia for showing him unwavering support, he spent most of his time this year touring Asia since May. He started off in Singapore, and traveled through Hong Kong, Taiwan, China and Thailand, visiting a total of eight cities to meet a total of 40,000 fans.
An official that was a co-host for the events held in Greater China said, "Kim Hyun Joong is the biggest artist in Korea that can satisfy both fans and officials with the high quality of his performances and his fan service. With the success of his fanmeeting tour, more attention has been drawn to Kim Hyun Joong's future activities as the leader of the global Korean wave."
For the fanmeetings, Kim Hyun Joong broke through the common forms of fanmeetings. The events drew attention with their 20 and more live performances, splendid laser shows and performances, and fans became excited with programs that brought together fans and their star.
Kim Hyun Joong said after wrapping up his tour, "I was happy to be able to feel my fans' great love, and this was a precious time I'll never forget. I'll work hard to repay the love I receive as a singer and actor."
In the meantime, in Japan, Kim Hyun Joong topped the Oricon's Weekly Chart with his second single album
Hit
, selling 183,000 copies in the album's first week. In Korea he plans to start concentrating on filming the drama
City Conquest
soon.
Photo credit: Key East