Original source: ent.huangqiu.com
News link: http://ent.huanqiu.com/music/yinle-guoji/2012-07/2929225.html (Dated July 19, 2012; 10.36am)
Translated by: OnlyKHJtimes (onlykhjtimes.blogspot.com/@onlykhjtimes on Twitter)
[Please retain full credits when reposting]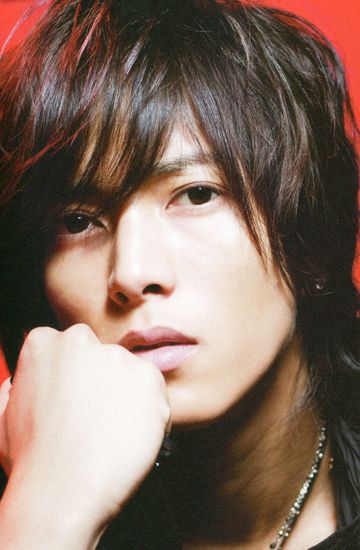 Tomohisa Yamashita totally defeated by Kim Hyun Joong; Japanese media sarcastic, J Ent lost face.
According to the latest Nikkan Gendai issue, Tomohisa Yamashita's single 'Love Chase' was totally defeated by Hallyu singer Kim Hyun Joong, who is regarded as a 'rookie' in the Japanese music industry, on the Oricon weekly charts.
Kim Hyun Joong's single HEAT sold 183,478 copies in its debut week, placing no. 1 on the Oricon weekly chart in the period between July 2-8, with a significant gap from the 2nd-placed Tohomisa's 'Love Chase' (118,981).
The Nikkan Gendai article termed Tomohisa (Yamapi) as Johnny Entertainment's 'Ace level' (elite idol), and, "Now (he's) lost to Kim Hyun Joong who is of the rookie category, resulting in a grave atmosphere throughout Johnny Entertainment. (But) because Yamapi belongs to Johnny Entertainment, so all Japanese media became very evasive – and dared not play up the news of Kim Hyun Joong's victory; with some media completely ignoring the news, with not even a word of mention - to protect Johnny E's face," said an industry insider.
Although the media had consciously tried to minimise the effects (of KHJ's win) on public opinion, it still couldn't change the fact that Yamapi had been defeated.
"His manager is Iijima, who nurtured the national heavenly group, SMAP. This kind of 'shame' is unbearable."
Looking at the matter objectively, the enviable results achieved by Kim Hyun Joong's single this time was closely related to the series of PR activities that he had conducted.
"But losing on the charts still means losing."
Before this, Kim Hyun Joong was the leader of SS501, starred in the Korean dramas 'Boys Before Flowers' and 'Mischievous Kiss', (thus) became a familiar face to the Japanese audience. After signing up with Bae Yong Joon's artist management company, the momentum of his development became increasingly strong.
"Recently, Bae Yong Joon's schedule is almost blank, so a considerable portion of (his) fans has switched to Kim Hyun Joong. The latter would also be starring in a Japanese drama - his development in Japan appears optimistic."
Interestingly, many Japanese netizens have left comments like "Yamapi and Kim Hyun Joong really look too alike, but (Hyun Joong) looks more 'man' than Yamapi", "Don't know who is Kim Hyun Joong, but it is clear that Yamapi's singing ability is average/nothing special. Being defeated on the Oricon chart is to be expected."
The article in Nikkan Gendai said that since Yamapi was transferred into the management of Iijima, his solo career did not seem to experience much improvement. On the contrary, the continued decline from bad to worse "has caused others to ridicule that for the sake of sales, he would even cast aside his status to joke around in variety shows and organise hand-shake tours to court fans".
"But Iijima is still a capable woman and how she will turn around the decline of Yamapi will draw attention."
Translator's note:
1) Nikkan Gendai = is a weekly tabloid-sized magazine
2) Johnny Ent is perhaps the biggest entertainment company in Japan, with acts like Arashi, Jin Akanishi, Yamapi, and the legendary SMAP under them too.
3) It should also be noted that when this article came out in Nikkan Gendai, many Japanese fans responded online that Kim Hyun Joong's rising popularity isn't because of Bae Yong Joon's declining popularity, as suggested by the article.